Complete the English translations. Some words have been written to help you.
TRAVELLING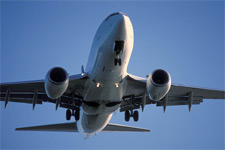 ¿Tienen una habitación individual?
got ?



¿Cuanto cuesta una habitación doble con ducha?
does a ?



Llegaré en el vuelo 8936 de KLM el día cuatro.
' on KLM flight 8936 4th.



Me hospedo en el hotel Sheraton.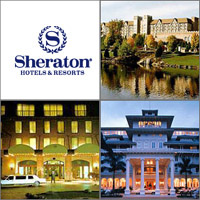 ' Sheraton .



Quisiera reservar una habitación desde el día diez y ocho hasta el día veinte y tres, por favor.
I'd 18th 23rd, please.



¿Aceptan Visa?
?



El avión llega a las seis de la tarde, hora local.
18.00 time.


Match the words to make common business expressions. Follow the example.
Example:
quality

application
market
joint
balance
insider

trading
research
sheet
control
venture
form


Now complete the sentences with an expression from the previous exercise.
1. I am interested in the position of assistant manager and would appreciate it if you could send me an as soon as possible.

2. She bought shares in the company before the takeover. The share price went up by 65%, and she was accused of .

3. I strongly recommend that we do some before we launch this new product. How do we know if teenagers will spend $600 on an interactive calendar?

4. is an important part of the manufacturing process.

5. The bank carefully examined the company's before approving the loan.

6. A business activity in which two or more people or organisations work together is called a .


Decide which of the nouns below DO NOT go together with the verbs to make business collocations. Follow the example.
| | | | |
| --- | --- | --- | --- |
| to write | a letter of application | a reference | a post |
| to form | a takeover | a partnership | an alliance |
| to hire | a consultant | a short-list | more staff |
| to complete | a position | a probationary period | an application form |
| to submit | a CV | an application form | an interview |
| to take on | more work | a covering letter | new staff |
| to close | contacts | a deal | negotiations |
| to reach | a decision | an agreement | an argument |
| to attend | an interview | a complaint | a meeting |
| to launch | a product | a deal | a campaign |
| to apply for | a manager | a position | a new job |


Read the following letter which accepts an invitation to give a presentation. Change the informal expressions to formal ones. We have written some formal words to help you. Follow the example.
Example:

for your invitation to give a presentation on the Friday 15th March.
(possible) in the morning? another appointment in the afternoon which (difficult).

(presentation) on internet marketing. I have spoken on this subject recently, and I have very enthusiastic feedback from other companies.

In your last letter you (fee) $300 for a two-hour session. This (reconsider).

(require) a computer with internet connection or WiFi to which I intend to connect my laptop. I assume that there is the facility to project onto a large screen.

(forward) on the people who will be ?

(forward) on the 15th.



Sam Barnes
Marketing Consultant

Check with some suggested changes.
La Mansión del Inglés. https://www.mansioningles.com
© Copyright La Mansión del Inglés C.B. Todos los derechos reservados.