1. Are you often angry or irritable?
2. Do you have dramatic mood swings?
3. Is it common for you to suffer from obsessive thoughts or actions, such as repeatedly washing your hands or constantly checking if you have left the gas on?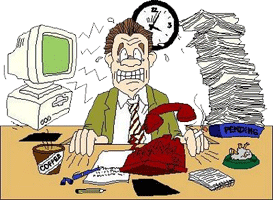 4. Do you regularly feel frightened or apprehensive?
5. Are you a sufferer of diminished libido (a low sex drive)?
6. Do you experience feelings of low self-worth or self-loathing?
7. Do you sometimes think of commiting suicide?
8. Do you regularly find it imposible to concentrate?
9. Do you have constant feelings of guilt?
10. Do you experience paranoia?
11. Do you get aches in parts of your body, particularly in your sholders and back?
12. Do you have nightmares, suffer from insomnia or just wake up feeling tired and unrested?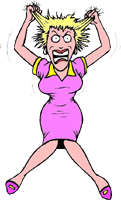 13. Do you suffer from breathlessness?
14. Do you often get indigestion, diarrhoea or constipation?
15. Do your muscles sometimes twitch uncontrollably?
16. Do you suffer from being constantly tired?
17. Do you suffer from pains or tightness in the chest area?
18. Do you experience palpitations or a 'lump' in the stomach or throat?
19. If you are female, have you noticed your menstrual cycle change dramatically?
20. Do you sometimes have clammy or sweaty hands?
21. Are you a 'yes' person, always agreeing to work more and do things for friends, family and work colleagues?
22. Is it common for you to rigidly stick to routines?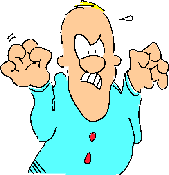 23. Do you either clench and unclench your fists, and/or clench your jaw and/or grind your teeth?
24. Are you a consumer of large quantities of either alcohol or caffeine?
25. Do you often find yourself too busy to relax?
26. Do you often find it difficult to make decisions and, as a result, feel increasingly frustrated by this?
27. Do you think that you set yourself deadlines that are unrealistic?
28. Do you frequently lose your temper and get irritated easily?
29. Do you find yourself working longer and longer to achieve the same or even less?
30. Have you noticed that you are either overeating or perhaps that you have lost your appetite entirely?