Bill worked in a pickle factory. He had been employed there for a number of years when he came home one day to confess to his wife that he had a
terrible compulsion. He had an urge to stick his penis into the pickle slicer. His wife suggested that he should see a sex therapist to talk about it, but Bill indicated that he would be too embarrassed. He vowed to overcome the compulsion on his own. One day a few weeks later, Bill came home ashen. His wife could see at once that something was seriously wrong.
"What's wrong, Bill?" she asked. "Do you remember that I told you how I had this tremendous urge to put my penis into the pickle slicer?" "OH, Bill, you didn't." "Yes, I did." "My God, Bill, what happened?" "I got fired." "No, Bill. I mean, what happened with the pickle slicer?"
"Oh.....she got fired too."



Differences Between You and Your Boss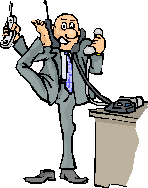 When you take a long time, you're slow.
When your boss takes a long time, he's thorough.

When you don't do it, you're lazy.
When your boss doesn't do it, he's too busy.

When you make a mistake, you're an idiot.
When your boss makes a mistake, he's only human.

When doing something without being told, you're overstepping your authority.
When your boss does the same thing, that's initiative.

When you take a stand, you're being bull-headed.
When your boss does it, he's being firm.

When you overlooked a rule of etiquette, you're being rude.
When your boss skips a few rules, he's being original.

When you please your boss, you're apple polishing.
When your boss pleases his boss, he's being co-operative.

When you're out of the office, you're wandering around.
When your boss is out of the office, he's on business.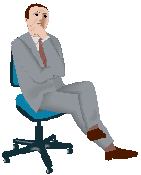 When you're on a day off sick, you're always sick.
When your boss is a day off sick, he must be very ill.

When you apply for leave, you must be going for an interview.
When your boss applies for leave, it's because he's overworked



A man in a hot air balloon realized he was lost. He reduced altitude and
spotted a woman below. He descended a bit more and shouted, "Excuse me, can you help me? I promised a friend I would meet him an hour ago, but I don't know where I am."

The woman below replied, "You are in a hot air balloon hovering Approximately 30 feet above the ground. You are between 40 and 41 degrees north latitude and between 59 and 60 degrees west longitude." "You must be an engineer," said the balloonist. " I am, replied the woman, 'How did you know?" "Well," answered the balloonist, "everything you told me is, technically correct, but I have no idea what to make of your information, and the fact is I am still lost. Frankly, you've not been much help so far."
The woman below responded, " You must be in Management." " I am," replied the balloonist, " but how did you know?" " Well," said the woman, "you don't know where you are or where you are going. You have risen to where you are due to a large quantity of hot air. You made a promise which you have no idea how to keep, and you expect people beneath you to solve your problems.
The fact is you are in exactly the same position you were in before we met, but now, somehow, it's my fault."



How To Handle A Rejection Letter
[Date Today]
Dear [Interviewer's Name]:
Thank you for your letter of April 17. After careful consideration I regret to inform you that I am unable to accept your refusal to offer me employment with your firm. This year I have been particularly fortunate in receiving an unusually large number of rejection letters. With such a varied and promising field of candidates it is impossible for me to accept all refusals.
Despite Acme Inc.'s outstanding qualifications and previous experience in rejecting applicants, I find that your rejection does not meet with my needs at this time. Therefore, I will initiate employment with your firm immediately following graduation. I look forward to seeing you then.
Best of luck in rejecting future candidates.
Yours Sincerely,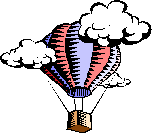 (Your name)



Quotes Taken From Actual Performance Reports:
Since my last report, he has reached rock bottom and has started to dig.
His men would follow him anywhere, but only out of morbid curiosity.
I would not allow this associate to breed.
This associate is really not so much of a has-been, but more of a definitely won't be.
Works well when under constant supervision and cornered like a rat in a trap.
When she opens her mouth, it seems that this is only to change whichever foot was previously in there.
He would be out of his depth in a parking lot puddle.
This young lady has delusions of adequacy.
She sets low personal standards and then consistently fails to achieve them.
This associate should go far - and the sooner he starts the better.
This associate is depriving a village somewhere of an idiot.