BROADCASTING LIVE WITH LYNNE AND CRAIG

WEDDINGS

Verb phrases
To get married TO someone vs to be married TO someone, to marry someone, to say 'I do', to tie the knot , to remarry, to elope
Differentiate: I'm not married, I've been married, I'm married (important to hear the auxiliary when being chatted up!)

Types of weddings/events

A shot-gun wedding - Civil partnerships - Registry office or church ? a civil ceremony, a religious ceremony, stag night (UK) bachelor party (US) (despedida de soltero) – despedida de soltera = hen night, reception, speeches, honeymoon

Roles
priest/minister/vicar/pastor/rabbi/imman? / registrar / justice of the peace: person who legally marries the couple
bride: woman getting married (novia)
groom: man getting married (novio)
best man: groom's best friend or closest family member (witness to the marriage and person responsible for the ring and stag night (UK) bachelor party (US) (despedida de soltero) – despedida de soltera = hen night
maid of honour: bride's best friend or closest family member (witness to the marriage)
bridesmaids: other female friends or family members who accompany the bride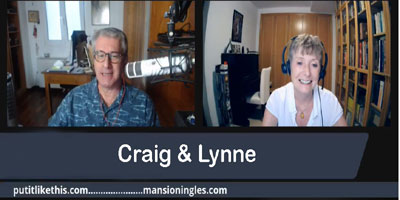 guests (Pron: /gests/)
caterers / bar staff
Newlywed(s) – People who have just married are referred to as "newlyweds."

Other vocab
wedding vows
tuxedo – esmoquin
a wedding dress with a veil
carry/throw a bouquet (of flowers)
to walk down the aisle
to get cold feet

What to say to the bride and/or groom after the wedding:
Congratulations!
You look stunning. (very beautiful)
You look handsome. (very good looking; say to males)
Your dress is gorgeous/amazing/breathtaking (it takes my breath away).
The food was delicious.
Thank you for inviting us.
We really enjoyed ourselves. / We had a wonderful time.
The wedding was beautiful.
When's the honeymoon? / Where are you going?

Discussion
If you are already married, what was your wedding like? What do you remember?
If you're planning a wedding, what would be your dream wedding?
What's your opinion of weddings? Are they a waste of money or the best day of your life?
Do you have any memorable stories of being a guest at a wedding?