BROADCASTING LIVE WITH LYNNE AND CRAIG

Gadgets, devices and appliances

Vocabulary
Difference between gadget, device and appliance?
Gadget is used for devices we don't know or can't remember the name of.
Also used for devices that we think many people feel are unnecessary or gimmicky.
Device is more used for tech/electronics or mechanical inventions and appliance for electrical inventions for domestic/household use.

It a thing you use for/to….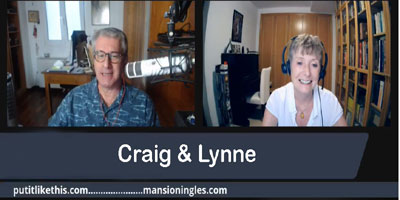 Thingamajig
whatsitsname

Adjectives
Useful – What's the opposite? - useless
Handy
Labour-saving
Up-to-date
User-friendly
Versatile

Can't do without /must-haves

Craig
1. USB Fan
2. Mobile
3. Portable audio recorder
4. Garlic press
5. Desktop computer

Lynne
1.Bluetooth portable speaker
2.Egg pricker (gadget)
3.fringe/bangs cutter
4.Staple remover
5.Electric lint remover

Biggest disappointments/ rubbish /crap /adj.)

Craig
1. Bluetooth earphones
2. Electric carving knife (gadget)
3. Electric shaver
4. Key board vacuum

Lynne
1.T-bag saucer/cooking spoon holder
2.Wind-up torch
3.Clip on book light
4.Bookmarks
5.Handbag hook

Questions
What's your favourite gadget? (apart from your phone!)
Are you saving up to buy a new device or appliance?
What's your favourite mobile phone app?
Can you think of a useful gadget or appliance that we'd like to have that hasn't been invented yet? (1. hover board – 2. anti-lying mobile app – checks heartrate, pulse, sweat, eye movements etc)