BROADCASTING LIVE WITH MÓNICA AND CRAIG

How to pronounce some difficult words.

In this video from Facebook Live, Monica Stocker from El Blog Para Aprender Ingles and Craig from La Mansión del Inglés you'll learn how to pronounce some difficult words in English and avoid confusion when you're speaking.
Here are the words we practised that are often confused and difficult to pronounce in English: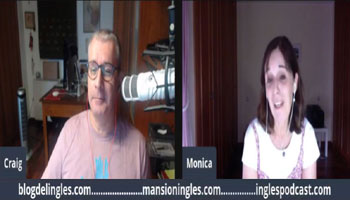 1. Ham – jam
2. Stick ( hit, it, kick, with)– steak (play, stay, May, Craig)
3. Cat – cut
4. Beer – bear (and beard)
5. Ship – sheep
6. Angry – hungry
7. Nice – niece
8. Colleague – college
9. Quite – quiet
10. Chip – cheap
11. Tuesday – Thursday
12. Beach – bitch

Pronunciation tips: record your voice, use the phonemic symbols, pay attention to word stress (chocolate, Comfortable, convenient etc), intonation and sentence stress.

Remember, incorrect pronunciation is only a serious problem when it interferes with communication.