BROADCASTING LIVE WITH MÓNICA AND CRAIG

How the coronavirus lockdown has affected us

Here in Spain we are still under the coronavirus lockdown. Nevertheless, there are signs that restrictions are beginning to ease and we can see light at the end of the tunnel.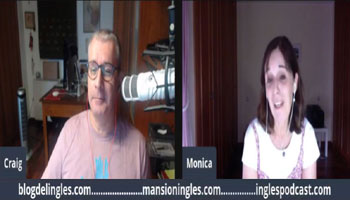 In this video from Facebook Live, Monica Stocker from El Blog Para Aprender Ingles and Craig from La Mansión del Inglés ask and answer questions about how this lockdown has affected them in a positive, and negative way.

We also answer questions from the chat room and discuss things like;

Should pineapple be put on a pizza?
What positive things have emerged as a result of compulsory confinement?
What's the first thing you'll do when things get back to 'normal'?
What, if anything, have you learned about yourself as a person?

Improve your listening skills with Monica, Craig and English students from around the world in this lively discussion on the continuing coronavirus pandemic.