BROADCASTING LIVE WITH MÓNICA AND CRAIG

How to Study English During the Coronavirus Pandemic

We are experiencing a situation in Spain, and all over the world, that we have never seen before. I'm sure this is affecting not only your day-to-day life but your English studies as well.

Monica Stocker from El Blog Para Aprender Ingles and Craig from La Mansión del Inglés have decided to meet on Facebook live to help you with your English during these difficult days.

In this first Facebook live, we share some resources with you that you can use at home to improve your English. Below is a list of web links and recommendations that we mention in the video.

TV series and Netflix recommendations: (Craig: The Crown, Ozark) .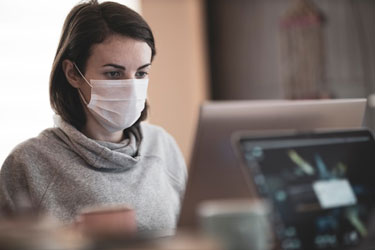 (Mónica: House of Cards, Stranger Things, 13 reasons Why)

What's the most effective way for Ss to watch?

Internet Resources
El Blog para Aprender Ingles
La Mansión del Inglés

Writing
Write and Improve

Listening
Virtuaule
ESl Lounge
Intermediate Voice of America
Beginner to Advanced

Infographics
Cambridge
English Grammar Here
Visual dictionaries

Podcasts
Inglespodcast (aprender inglés con Reza y Craig)
Your Way with Mónica and David
Luke's English Podcast
Stuff you should know
Gary V (for entrepreneurs)

Song lyrics
Lyrics training

YouTube Channels
El Blog del Ingles
La Mansión del Inglés
Simple English Videos

Phone Apps
Duolingo
Memrise
Busuu
Quizlet
*Photo by Engin Akyurt