BROADCASTING LIVE WITH LYNNE AND CRAIG

Health and Fitness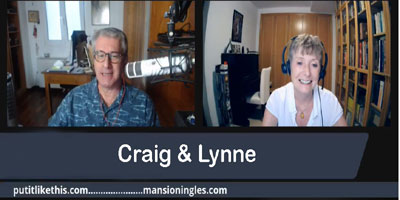 Is health and fitness important to you? Why? Do you want to live longer, feel better, improve your looks, win prizes?

Improving health and fitness often means changing your food and physical exercise habits. Do you pay attention to either ? We're going to talk about both.

Food

The food pyramid
Carbohydrates
Fats (saturated and unsaturated) butter vs margarine
Proteins (What is a good source of protein?)
Fibre
Sugars
Different types of diets: vegetarian, vegan, slimming diets, a balanced diet, low-fat diet, sugar-free diet, gluten-free, lactose-free
Cholesterol (high/low)
Vitamins (supplements)
Calories - a calorie-controlled diet
Stimulants (coffee, tea, energy drinks)

Junk food - how often do you eat it?
Moderate consumption (alcohol)
Intake

Discussion
Have you tried any diets? What different diets have you heard about?
Why is it sometimes difficult to stick to a diet?
Do you think dieting works or does it just make you more obsessed?
Are we too obsessed by food in general? Is it the food industry and food businesses that have got us this obsessed?
Is it important to know where our food comes from and what has happened to it?
TAMBIÉN TE PUEDE INTERESAR: