BROADCASTING LIVE WITH LYNNE AND CRAIG

Controversial questions
Should all vaccinations be mandatory?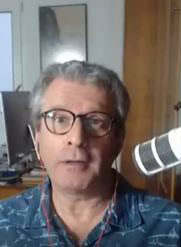 Should vaccination be compulsory for children?

Are females better managers than males?
Gender inequality manifests itself in the corporate world by lower salaries and fewer career opportunities for women.
But is it fair? Are men better than women at some things?

Should all education be online?
How many of you study 100% online?
Should students be allowed to grade their teachers?
Would you attend classes taught by the teacher who has low rankings?
Consider technology and its influence on a child's development.
Do the methods of teaching need to be revolutionized?


Expressions of Opinion
As far as I'm concerned,…
In my (honest/considered) opinion, …
From my point of view, …
The way I see it,…
To be honest, …
To be frank,…
I reckon,…
Here's the thing,…/The thing is,...
TAMBIÉN TE PUEDE INTERESAR: