BROADCASTING LIVE WITH LYNNE AND CRAIG

How to Answer Job Interview Questions in English-2
What are some general tips about having a successful interview?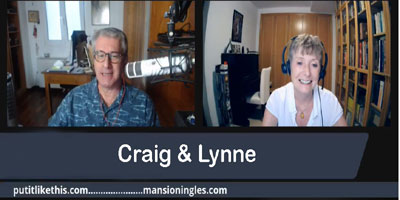 • Do your research about your potential employer
• Be aware of your body language
• Be natural, honest and open

Example questions and answers

Why would you like to work for us? / Why should we hire you?
How can you benefit the company? What experience and skills can you offer?
What can you do for the company and give the company in return for your salary?

Why do you want to leave your current job? / Why did you leave your last position?
Don't speak badly or criticize your current or previous employer.
Focus on your professional growth and how you would like to develop with the company if you were to get the job.

What have you achieved that you are most proud of?
Can you connect anything to the position you're applying for or the company? If not, speak about a time you overcame a challenge.

Do you prefer working in a group or on your own?
Maybe both, for different reasons?
Be careful of 'either/or' questions. Most things are not black and white.

Do you consider yourself an ambitious person?
What are your goals with the company?

Where do you see yourself in five years' time?
This is connected to the previous question, but more specific.

If you are preparing for an interview in English at the moment, we have an audio book that will give you the tools and the confidence to effectively conduct an online interview. You can find more details here.

Consulta nuestra Guía sobre "Cómo superar una entrevista de trabajo en inglés".
TAMBIÉN TE PUEDE INTERESAR: