BROADCASTING LIVE WITH LYNNE AND CRAIG

How to Answer Job Interview Questions in English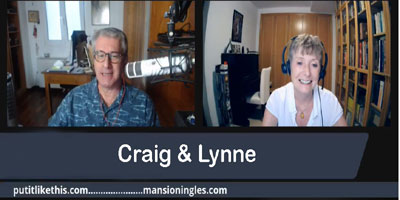 -1
Intro: Do you have any anecdotes about memorable interviews you've had?
What are some general tips about having a successful interview?
• Do your research about your potential employer
• Be aware of your body language
• Be natural, honest and open
A word about CVs
• Get them translated by a professional
• Keep to one page
• Adapt them to the position you are applying for

Example questions and answers

Tell me a bit about yourself?
Give an answer that directly connects to the job you are applying for and how you will benefit the company. What relevant experience and qualifications do you have?

What's your greatest strength?
What are you really good at and how will this benefit the company?

What's your biggest weakness?
Be as honest with this question. Speak about a learning experience and how you have identified a weakness and are working to improve it.

If you are preparing for an interview in English at the moment, we have an audio book that will give you the tools and the confidence to effectively conduct an online interview. You can find more details here.

Consulta nuestra Guía sobre "Cómo superar una entrevista de trabajo en inglés".
TAMBIÉN TE PUEDE INTERESAR: