Definition of a Business Letter
The business letter is the basic of communication between two companies. It is a document typically sent externally to those outside a company. A business letter sent inside a company is often called a .

Most business letters have a tone. You should write a business letter whenever you need a permanent record of information, and when you send information (like a CV or an invoice). Because you generally send business letters to other professionals, always include a formal salutation and closing.

Purpose of a Business Letter
It is common to write business letters to readers of specific information. However, you might also write a business letter to persuade others to take action or to your ideas. Business letters can even function as advertisements at times. Consider the letters that phone companies, banks and other large businesses send to people who are not for their services, or the letter to your CV. Both of these serve to promote or advertise.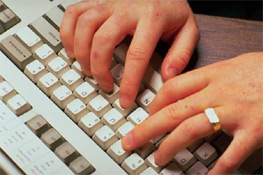 Business letters can be challenging to write, because you have to consider how to your reader's attention. This is particularly the case if your readers receive large amounts of mail and have time to read.

Audience Analysis
Writing business letters is like any other type of technical communication: First you must analyze your audience and . Then you collect information, create an outline, write a draft, and then revise it. The key to writing business letters is to as quickly as possible and to present your information clearly.

As a student, you may write business letters to your head of department or managers of study programs overseas. When composing academic business letters, what this audience already knows about the subject.
For example, if you are writing a business letter to a company on an academic paper, does your audience already know what the paper is about? What do they require? What do you need from them as a result?

Because a business letter is a communication from one person to another, a letter must a polite, positive tone. Look at the situation from your reader's point of view and adjust the content and tone to the audience's needs.

General Format
When you write a business letter, you should follow a general format. However, your company may have specific that you must use. For instance, a company might have a particular way of presenting a salutation or may even use a specific type of .

Because a business letter is to communicate a message, its format should allow readers to quickly understand information. Information should to readers as they scan the document. Remember, a business letter your professionalism.