Read the following email and answer the questions below.

Now read Doug's reply and complete the email with the following words.



Dear Manuel,

I am writing to that I'll be in Barcelona from the 21st to the 24th and I'd like to that we meet on Thursday 23rd May at 10 am.

I if it would be possible for Santi to the meeting also. We've been having some technical problems with our Figitech software, and his would be very helpful. I've tried to him several times this week, but without .

I look forward to confirmation of the meeting.

Best wishes,

Doug


Read Manuel's reply and choose the most suitable word or phrase.


Dear Doug,

Thursday 23rd at 10.00 is for me, but I'm that Santi can't make it in the morning. He's been a lot of time at the Madrid factory and he won't be back here until Thursday afternoon.

we meet for lunch (about 3pm in Spain!) on Thursday, or anytime Friday? Please let me know which day you best. My for the .

regards,

Manuel


Imagine you are Doug. Look at Doug's diary entries for the 23rd and 24th and reply to Manuel's email.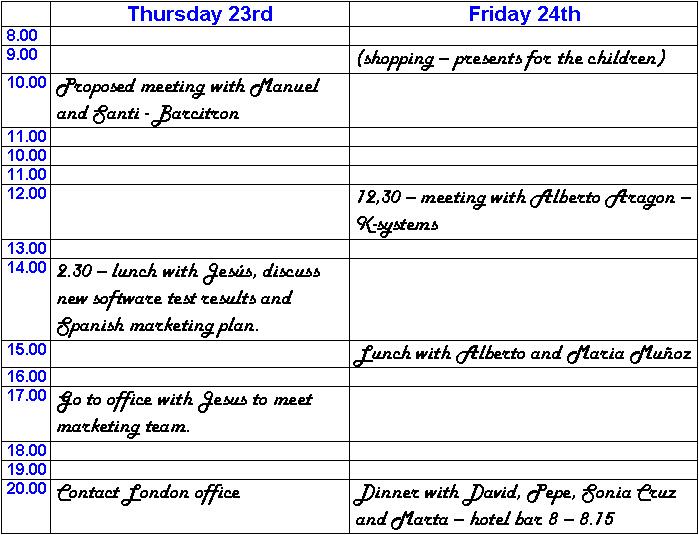 Use the following words and expressions in your email: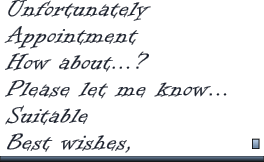 Read an example email.