Read the following job advertisements and write the words from each list in the correct spaces in the texts.
contact / outgoing / hard work
conditions / suit / kitchen staff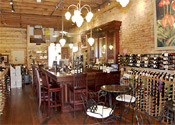 Our popular city wine bar in central London is looking for bar staff, waiters/waitresses and .

We can offer good salaries and to enthusiastic and applicants who are not afraid of .

The vacancies would students or applicants with previous catering experience.



To arrange an interview, David on 0848 497 8348 or email: DavidP@grapevine.co.uk
responsible / team / attractive / report
health benefits / successful candidate / experience
Schlonsberg PLC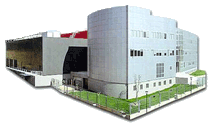 Assistant Management Accountant Required

This German electronics company, based in Dublin, Ireland requires an Assistant Management Accountant to to the Financial Controller. You will be for the full accounts of a major contract. This will include cash flow, P&L, balance sheet reconciliations, foreign currency and reporting of key KPIs.
The will have at least five years accounting plus the ability to work as part of a .
We offer an salary, full and pension scheme.



Apply to: Hans Schmitt
email: wolfsmart@Schlonsberg.com
contract / willing / skills / candidates
growth / full training / part / package
Budweiser, London
Regional Impact Team Member
Anheuser-Busch is best known in the UK for Budweiser, which is the top-selling bottled beer in bars and restaurants.

The continued success and of Anheuser-Busch brands has led to the following opportunities: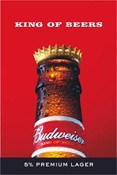 Budweiser Regional Impact Team (BRIT) member - (12 month fixed term )
If you can describe yourself as confident, dynamic, resourceful and to work hard, then you may have what it takes to work in one of our Budweiser Impact Teams.

Your role will include building creative displays and playing an integral in running promotions in Bars and Pubs across your area. Using your initiative, enthusiasm and creative , you will ensure that Budweiser remains the King of Beers!

You must be willing to sacrifice your social life as BRIT members are expected to work evenings and weekends. will be given.

We are offering a great including the following:

• Up to £18.5k per annum
• Incentives and an Annual Bonus
• Company car - Mini Cooper!

If you wish to apply for the above, please email your CV and a covering letter stating your current salary and the above job reference to recruituk@anheuser-busch.com.



Please note that all successful will be required to undertake a pre-employment drug test. Drug testing is a continuing process and random testing is a condition of employment with Anheuser-Busch Europe Ltd.

Now read a response to one of the previous job advertisements. Choose the best word for each space. Follow the example.

Read a response to another of the previous job advertisements. Choose the best word for each space. Follow the example.
La Mansión del Inglés. https://www.mansioningles.com
© Copyright La Mansión del Inglés C.B. Todos los derechos reservados.